last night, i spent time doing a whole lotta nothing. after getting home from work later than i expected, i sat around with my boo and watched tv. i can't even remember the last time him and i did that.

anyway, i made him watch the behind the music of pink, where she said, "some say imitation is the highest form of flattery. i think it's annoying." i couldn't agree more!!!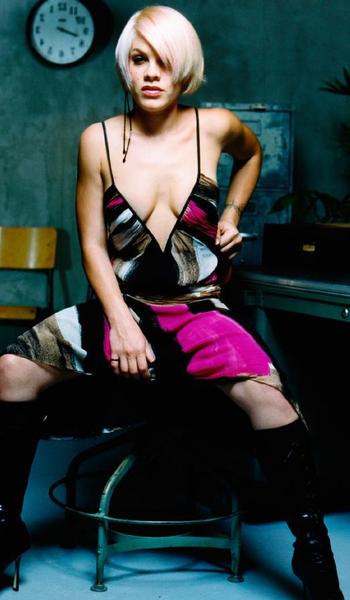 i <3>
btw--i am SUPER excited to go to her concert! after her performance at the vma's, i think it's going to be an awesome show.
anyway, on to other business. my girl over at
isquisofrenia
gave me the OVER THE TOP award! woohoo! thanks so much for that...if you haven't checked out her ridiculously cute blog, go over there NOW and check it out!
as a result of this award, i need to answer the following questions:
One Word Answer Only!


Where's your cell phone: 
bed
Your hair: 
straight!
Your mother: 
sweet
Your father: 
inspiring
Favorite food: 
sushi
Dream last night: 
strange
Favorite drink: 
coffee
What room are you: 
studio
Hobby: 
crafting
Fear: 
failure
Where were you last night: 
home
Something that you aren't: 
tall!
Muffins: 
yummy
Wish list item: 
jewelry
Where did you grow up: 
bronx
What you're wearing: 
pj's
Your pets: 
nutty
Friends: 
family
Something you're not wearing: 
shoes
Favorite store: 
h&m
Favorite color: 
purple
Last time you laughed: 
morning
Your best friend: 
P!
Place you go to over and over: 
michaels
Person who emails you regularly: 
jeloooooo
Favorite place to eat: 
mamasushi
Now I pass this award to some awesome bloggers: 

you should check out their blogs if you haven't. :)